What have we learned with Covid, in the past year?
As the challenges of SARs Covid-2 continue, we are continually monitoring the global response, and thankful to the global network of clinicians and researchers on the front lines, delivering services and investigating ways that focus on supporting health
This issue has highlighted just how broken our medical system is. As human health overall continues to decline, the national narrative focuses on killing a bug as the sole focus. While we support killing pathogens as part of a larger approach, we consider the whole picture, which centers not on pathogens, that will continue to arise but at the person, the terrain, the health of the individual. As we've seen in this pandemic, the person's health level is the single most important predictor of how well they'll deal with infection. This should dominate all health discussions aimed at supporting our health, which is a notion talked about since the time of the Egyptians and Greeks, yet is mainly ignored or suppressed right now.
Here are the Spoilers to new information if you don't want to read this whole thing:
Quercetin is now demonstrated to us to be the standout preventative and condition-specific remedy that we all knew that it could be. Its a flavonoid is a lot of foods but you can't get enough to do this job without supplementing. See the amounts below.
Andrographis is an herb that is being touted as the main remedy in many health circles to lower the duration, and improve outcome. Its supported by the government of Thailand and is being researched by them, and some other governments as a front line option. Its pretty amazing stuff, and has a long history of use for toxicity, and whole host of other issues.
Vitamin B3. The reason is, that one of the key factors that determines outcome for people is the level of a substance called NAD, which has a lot of roles in the body based on how well we deal with energy production, and oxidative stress. And it drops precipitously in age, and diabetes and a host of other conditions, that are strongly correlated with bad outcomes of this infection. And you guessed it, Vitamin B3 increases NAD, as they share functional groups. And incidentally, Covid depletes this Vitamin. See below for more.
Guiding Principles of Vit

al Way

s
Each of us is imbued from birth, with a powerful life force, that when properly nourished and supported, provides us with the greatest ability to thrive under any conditions, and in response to any possible threat. It doesn't guarantee anything, but it gives us the best possible effects. At a certain point, we'll all end up the same way. How we get there, our healthspan and lifespan, is based on how well we nourish and support our vital essence.
We are holistic, and our immune system's ability to address infection is influenced by every aspect of our lives: Mindset, Nutrition, Lifestyle, Environment and History. And by taking steps to optimize these, we support the best immune response to infection, recovery and vital health.
You have control over your health. You are empowered to make significant improvements. You have health agency and sovereignty. You aren't a passive victim to a dangerous nature or a flawed system. Symptoms don't arise without a cause. They a sign from your body that something needs attending to. You
Disclaimer:
None of this is intended as medical advice, nor to treat, cure or address any condition. Please do not take any of this as a recommendation for what you should do, and please consult your trusted healthcare provider before making any changes to your health regimen. This content is solely for educational purposes.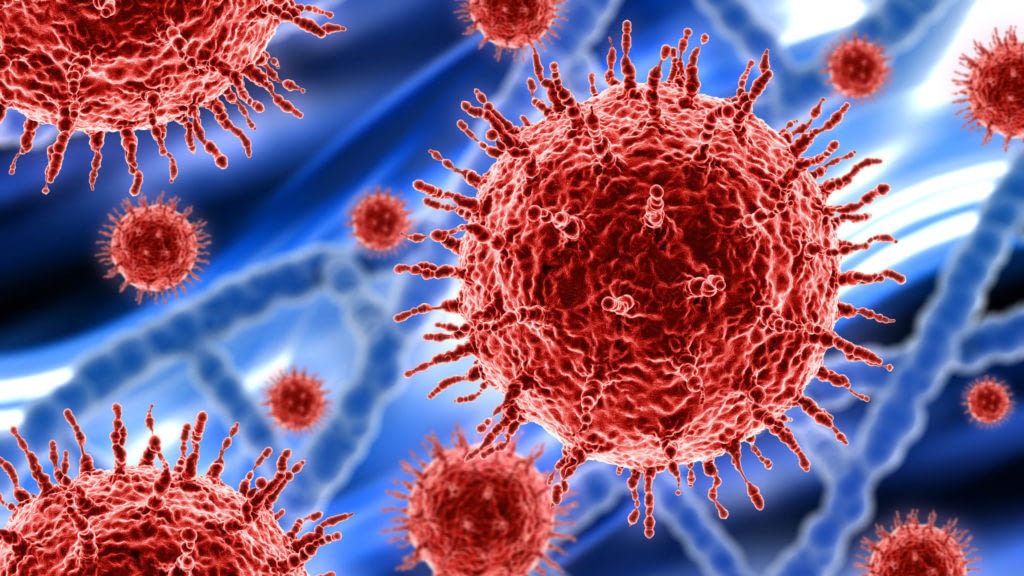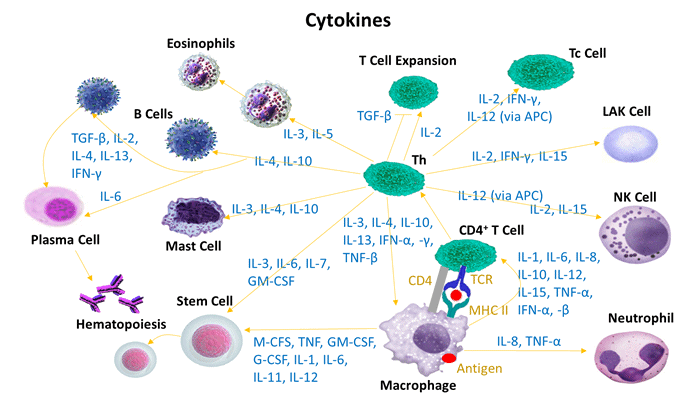 Immune Function:
In any infectious disease discussion, we focus on immune function. However, as mentioned above, our immune system is not an independent process but instead its abilities to preserve our health surrounded by potential pathogens is based on our overall health. The remedies we discuss here and in the handout, have been shown to exert their influence on our immune function, and/or fight pathogens, or correct an aberrant immune response that can cause us harm. Before we get into the remedies and what we've learned over the past year, lets discuss a few key terms,
If you want to skip this bit of science, then jump down to that section.
Key Immune Concepts
Innate Immune System: The branch of the immune system that includes first responder white blood cells, surface integrity, chemicals and tissues that protect us from the initial exposure and infection.
Adaptive Immune Function: The branch of the immune system that represents the delayed response which includes the development of immune memory, antibodies, T and B cells and others, that remain primed, and persist in our bodies in case of future exposure. This branch of our immune response provides longer term protection.
Deep Immune Tonics: These are mainly adaptogenic herbs that have been used for millennia by ancient healers to restore and support health especially when recovering from an illness or in older age or while enduring long working conditions. E.g. Reishi.
Superficial Immune Remedies: These remedies encourage a quick immune response, activating various members of our white blood cell army to quickly response and neutralize the invader. E.g. Echinacea.
Anti-microbials: Things that kill bugs on contact. E.g. Propolis. And the superstar that has arisen, Andrographis, the bitterest good thing that exists, covered below, and even supported by the Government of Thailand among other countries as a key intervention.
Inflammation: The process by which our immune white blood cells, and others, secrete chemicals, mainly Reactive Oxygen Species, to destroy pathogens, or cells infected or killed by pathogens. In modern immune imbalance, where inflammation is talked about as a pathological response, the narrative is incomplete. The more accurate narrative is that inflammation is neither good nor bad. It is necessary but too commonly, now, dysregulated due to lifestyle. In this instance, immune imbalance, instigated by lifestyle, nutrition etc, encounters a pathogen, and the resulting response can be tragic.
Cytokine: A tiny signaling/messenger molecule that communicates to the immune system to act. They are given off many cells as a way of creating a collaborative, systemic response.
Cytokine Storm: An extreme immune response in which certain cytokines are secreted in such large amounts, that their systemic circulation leads to a widespread inflammation that damages our bodies.
HMGB1: A key cytokine in Covid that when increased, or upregulated, can lead to the development of cytokine storm
Interferon: A key cytokine group that our cells produce in response to viral infections to reduce viral infections.
Zinc ionophore: A remedy that facilitates zinc ions entry into a cell. Zinc is a powerful anti-viral mineral but requires cell transporters that are limited in the way they can take in zinc. This concept may be a fundamental topic going forwards not just for this and related but a whole host of chronic infectious agents from Lyme, Babesia, Chronic Epstein Barr and related. Quercetin, and ECGC, another flavonoid in Green Tea, and even some coffee polyphenols may act in this way. This is one of the key concepts in this entire blog. And of course, zinc ionophores can't work in low zinc states. And most people are low in zinc. So, supplemental zinc, or the consumption of higher zinc foods is very important right now.
NAD+: This is a anti-oxidant, and a key energy (mitochondrial) system molecule. It is produced in our bodies from Vitamin B3 and other substances. It is depleted in those who are most sensitive and the virus itself seems to deplete it. We think that is clearly very important to consider this when thinking about fatigue and long haulers based on available data.
Metabolic Health; A separate system in our bodies, that impacts the immune system so powerfully that it is an entire focus in this crisis unto itself. It refers to energy intake, processing and utilization. Energy is glucose, fatty acids and ketones. Our national and global epidemic of metabolic dysregulation includes insulin resistance, diabetes, and partially leads to cardiovascular disease, cancer, autoimmunity, and more. *This is probably our number 1 modifiable risk factor that we can address to improve Covid outcomes. Evidence is clear, that metabolic health it is strong predictor of outcome.
Blood Sugar: Nutritional Metabolic Considerations:
Somewhat unsurprising, but noteworthy is the effect that metabolic issues, IE elevated blood sugar, diabetes, insulin levels, and metabolic syndrome have on the response and recovery in cases. This subject is getting a large amount of attention from researchers and a PubMed or Google Scholar search can give you a lot of references. In addition, you can see the reference, Immunity Fix, by Dinicolantonio and Land's for a good introduction to immune/metabolic interactions.
The literature shows that metabolic disease is clearly one of the most significant determinants of how well an infected person will respond. Additionally, this is, though not easy to adjust from a lifestyle perspective, a modifiable condition.
In this case, what we're talking about is ensuring a healthy level of movement, reduced stress and appropriate levels of carbohydrate calories for our activities. Or, for those on the keto side of things, to just choose to burn a different energy source all together which is rapidly corrective for many metabolic issues. For more conversation on that, consider joining one of our classes on the impacts of keto/fasting on metabolism.
The pathway for why elevated blood sugar is problematic in this condition is multi-fold but partially has to do with the impact of insulin on increasing the rate and ease with which the virus enters cells and initiates damage. The cytokine storm, mentioned above is initiated by a physiologic mediator which if you're into the specifics, you can read about it in many references right now: A fairly simple presentation that attempts to at least reference the possible effects is https://www.sciencedirect.com/science/article/pii/S1550413120306483
And interestingly four of our strategies discussed below are at least somewhat target metabolism including Baikal Skullcap, Quercetin, Liposomal Vit C, B3 and ECGC though this last one isn't discussed here.
Got questions about this topic, feel free to ask.
Holistic Herbal Approach
An ounce of prevent

ion is better than a pound of cure. And better yet, when that ounce is some herbs, few nutrients, and a supplements or two)
Holistic Strategies: When considering how we can best support our systems in this type of event, we have 3 key areas to focus on, Prevention, Addressing Infection and Recovery. Each has overlapping considerations but a unique approach. When considering Prevention, we focus on infection control measures, hygiene etc., and building our immune resilience which is ensuring nutrition and if necessary using deep tonics. Additionally, if we feel at higher risk, as there is active infection near us, or our immune function is not optimal generally, we use surface immune remedies that quickly bolster our defenses via an upregulation of our innate immune system. Then to address infection we use antimicrobials, and surface remedies. And to rebuild, once the infection has passed, we again turn to tonics, but of a slightly different type than immune tonics. You can see our key formulas below.
*keep in mind, that these are general herbs, formulas and strategies. Each person will require a slightly different and possibly additional or fewer herbs for their unique situations. There is no one size fits all approach so what's presented below is an excellent starting place, but not necessarily enough for everyone.
Four Types of Remedies:
Deep Tonics: Support, and strengthen the systemic immune function as a nourishing strengthening general approach.
Superficial: If you expect exposure, or are infected, these are first line of rapid defense building,
Anti-microbials and Superficial: When you get that first tickle. A couple fun tricks to keep it at tickle.
Rebuilding after infection: To get better quicker, herbs have an amazing ability to facilitate recovery. We use ancient remedies for this, that we now call adaptogens, but were originally used and designed for post illness recovery.
Deep Tonics
Astragalus: Alters multiple anti-viral, immune supportive mechanisms including positively impacting interferon expression, T-Cell activity, and overall immune response. Traditional Usage: A lung energy tonic for post infectious lung weakness, and general tonic.
Reishi, Red Belted Polypore or Turkey Tail(or other medicinal mushrooms): Mushroom beta glucans, when extracted in hot water (that's the only way that they can be, Traditional Usage: For longevity and spiritual advancement
Baikal Skullcap: This polyphenol rich plant, a close relative to our more skullcap, may act as a zinc ionophore, and has some evidence as a specific anti-microbial on contact to various viruses. In addition it acts as a powerful antioxidant and is beneficial in reducing excess immune activation. Traditional Usage:A relative of our Skullcap, used for calming the mind, relaxing skeletal muscles and acting as mild relaxant pain killer.
Licorice: The main sweet component, Glycyrrhizin, is a direct HMGB1 antagonist and anti-inflammatory. Traditional Usage: The most used herb in Chinese medicine, it is surprisingly to most, a very effective tonic for lungs and gut health.
Formula:
22.5% each, Reishi, Astragalus, Baikal Skullcap.
1

0% Licorice
Method: Add 1oz. total to 1.5 qts liquid, either broth or water, and slow simmer for at least 45 minutes.
Amount: One cup 4x per day
Superficial:
Echinacea (angustifolia): Increases innate immune response, including interferon gamma which is relevant here, and specifically has been shown to increase various antiviral mechanisms. Traditional Usage: A detoxicant blood purifier for sepsis and snakebite. Should be used with caution with autoimmune conditions as it has been shown to aggravate some conditions.
Anti-Microbial
Andrographis: This remedy from Asia, with a long history of use including in Ayurveda, is the most widespread herb used including be among others, the government of Thailand at that of at least one other country. In early trials, it is demonstrating good results lowering the duration, and severity of the condition. This is one of the most promising remedies at this stage and incidentally is also a powerful regulator of multiple parameters of metabolic dysregulation which we pointed out above as risk factor for poor results. Traditional Usage: A powerful detoxicant, with a range of uses including as remedy for sepsis which is a similar pathology to Cytokine storm.
Additionally: Aromatics/Sulfur containing plants: Though not part of our core approach to immune enhancement, using abundant aromatic plants in cooking/eating, in particular: Oregano, Sage, Thyme, Rosemary and Garlic, is a very good way to apply a low level pressure on any pathogen you encounter, and it helps regulate the all important microbiome, and tastes great! During any infectious disease risk period, we always increase their intake. Oregano, sage and thyme are also great tinctures for a gargle, swish as a preventative and at early signs of infection.
When you get that first tickle: You're doing your best to avoid infections, and all of a sudden that familiar feeling starts to creep in, you feel a little off, maybe the throat feels scratchy, a tiny cough develops, and you think, ah, 'I really don't want to get sick right now', well, using a few tricks can usually lead to a much better outcome. This works for colds and more significant issues.
Gargle/swish/spit: Propolis, the bee resin, which is a tremendous anti-microbial and an aromatic mint, either sage, oregano, or thyme. Then salt water. Then the Vitamin A trick, which is to open a 10,000 IU cap or gel cap in the mouth, and circulate that around and slowly swallow. This has done more for our community than most other approaches.
Simultaneously, add in all the superficial remedies, and increase Vitamin C and D to levels mentioned below.
Then
Andrographis: This remedy from Asia, is the leading remedy, the all star, in all of herbalism, as an anti-microbial for this condition. From Ayurveda, this is the most widely considered effective herb used by, among others, the government of Thailand at that of at least one other country. In early trials, it is demonstrating very good results lowering the duration, and severity of the condition. This is one of the most promising remedies at this stage and incidentally is also a powerful regulator of multiple parameters of metabolic dysregulation which we pointed out above as risk factor for poor results. Traditional Usage: A powerful detoxicant, with a range of uses including as remedy for sepsis which is a similar pathology to Cytokine storm. It is widely available in herbal commerce, but not in most western herb stores. We carry it in multiple forms at our Clinical Apothecary.
Recovery:
When considering how we can rebound most quickly, the essential herbs for healing are tonics. The core formula is one that we've used for post-cancer treatment, and other related significant impacts on the core health of the individual.
Codonopsis, or Ginseng: Both are excellent tonics, with Ginseng being for those with weaker systems or a greater need for deep restoration. Each has been used for centuries for this exact application in China.
Rhodiola or Eleuthero-Both are also excellent tonics for reestablishing healing, after illness or periods of stress. Rhodiola more indicated with heart issues, and Eleuthero more for those with heightened anxiety.
Astragalus: Again, an amazing immune and lung tonic.
Licorice: Also again. Surprisingly much more than a candy, the herb is the most used remedy in Chinese medicine for a reason. And this is a key application that highlights its sweet, nourishing, rejuvenating effects through the lungs, GI tract and immune system.
Additional herbs would typically be used based on the presentation.
The Core Formula: 1oz/28g total per day.
35% Codonopsis, or Ginseng:
35% Astragalus
20% Rhodiola or Eleuthero
10% Licorice
**With Long Haulers, those that continue to have issues for months or longer, the approach is very complicated and beyond what we're able to cover here. We would certainly ensure that D, B3, Quercetin and Zinc are part of the protocol and herbally it would need to be done by a clinical practitioner trained and experienced in this condition.
Nutrients and Supplements
Vitamin C. Liposomal only: 3g per day as prevention, 10g per day with infection. Benefits a wide array of immune features, and assists in the recycling of oxidized quercetin. See the prior post on Covid, to
Vit D: 10,000IU/d. The supportive evidence for the benefits of Vit D level and this condition, continues to amass so that now it is even cited on the World Health Organization's site. We view an ideal blood level as 60ng/ml or higher. Many have used this remedy at 50k IU per day, during acute stage active infection for up to a week.
Vitamin B3: 50mg Nicotinic Acid, 1x per day for a week, the 100mg. If you start with 100 its likely to cause flushing, which is pretty unpleasant and surprising if you haven't experienced it. I took 1000 once after reading that dose for detox, and boy was I shocked. After building up my amounts, its easy, but you're body needs time to adjust, and you only need about 100 total as far we know right now. Increases NAD, plus SIRT1 activity, both are essential for prevention of problems and an overall response, and seem to be very useful for 'long haulers' who end up with post infection challenges.
Vitamin A: Only the actual Vit A, Retinyl palmitate is likely useful here due to how our bodies use it. 10,000IU 3x/week. Many have used this remedy at 30k IU per day, during acute stage active infection for up to 5 days.
Warning: Please Keep in mind that this vitamin can build up to unsafe levels, so ensure to stay in a healthy range. We like about 10,000 IU or so per week.
An amazing way to use this is that a capsule, can be opened and swished in mouth, and slowly swallowed for that first tickly, itchy infectious sensation. It can rapidly increase the mucosal immunity. We've done this on countless occasions, and it seems to make a big difference.
Quercetin: 2000mg/d. A flavonoid found in many foods, is a truly remarkable supplement, that has wide ranging effects. It is the #1 supplement we use for a variety of issues from allergies, to neural inflammation, to immune regulation, to much more. In this instance, it is probably a zinc ionophore, and appears possibly to be anti-microbial directly to this virus. It is being researched at the University of Toronto for this disease.
Zinc: 30mg per day, zinc picolinate, with food. Zinc is a common deficiency, and an essential nutrient that may hold the key to being the fighting viral pathogens. To ensure optimal levels, ensure adequate intake, and consider taking with quercetin, for optimal cell entry. In addition it, along with B3 decreases inflammation by ensuring proper SIRT 1 activity.
Overview and Summary
Natural remedies have always played a role in establishing, and maintaining vital health. From nutrition to mindset, stress reduction and herbs, each part of our lives has an impact on our health and how we respond to pathogens.
Establishing the core nutrition should always be a first consideration, and then understanding the strategy and health goals to address immune function as discussed above are next. All the Vitamins, Minerals, and lifestyle pieces are also very important here.

Lastly, we can consider the magic bullets and all-stars such as Andrographis, Echinacea, Astragalus, Vit D, A, and Quercetin. These remedies, as amazing as they are, can only work with what the systems are able to do.
This approach, holistic as it is, is what we see as being the wisdom of the ancients, and reflects how they prioritized focusing on the core health of the individual rather than the pathogen. Taking lessons from them, and modernizing with what we've learned from science and clinic, is a synergy that reflects the main view at Vital Ways. Nature leads the way, the ancients spelled out how, and we can carry the torch they passed to us, and evolve the details to match the changing conditions, and things we're learning.
If you have questions, comments or want to talk further about this topic, then please reach out.
If you want to learn how to work with the healing power of nature, at a much deeper level than what's covered above, consider joining one of our herbalist training courses.
Wishing you vibrant health
Chris