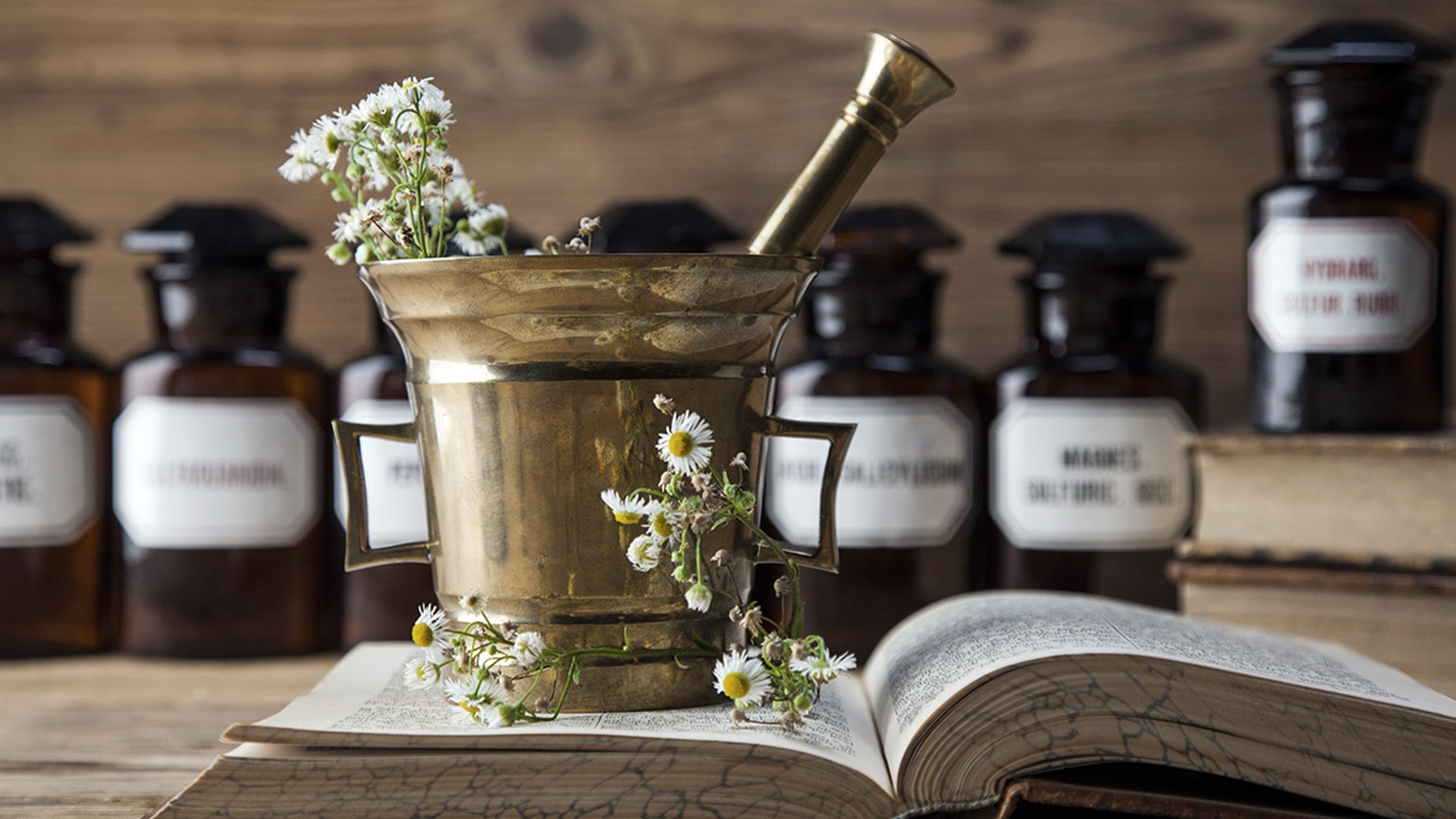 Become An Herbalist
in 2021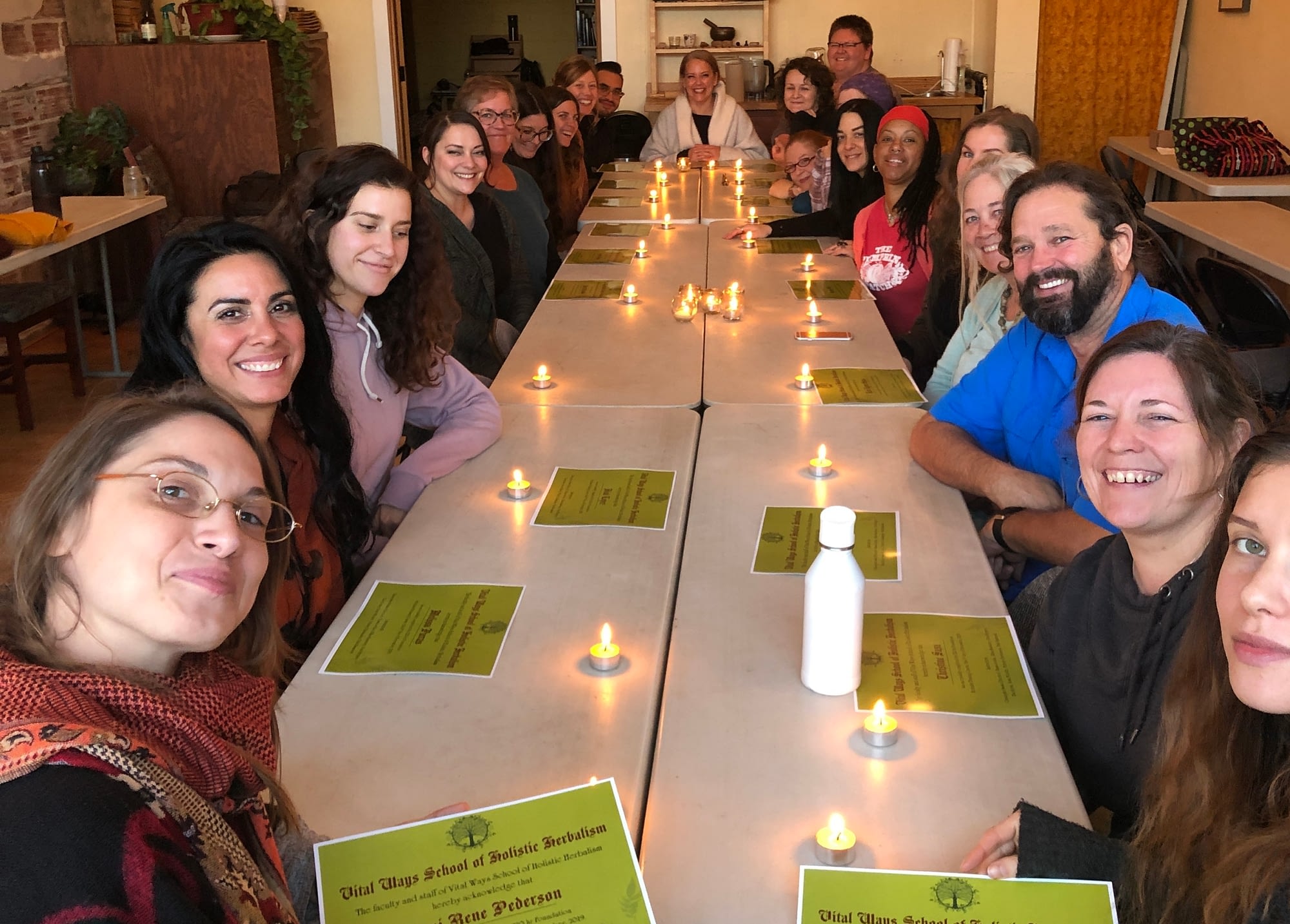 Community

Online And
In-Person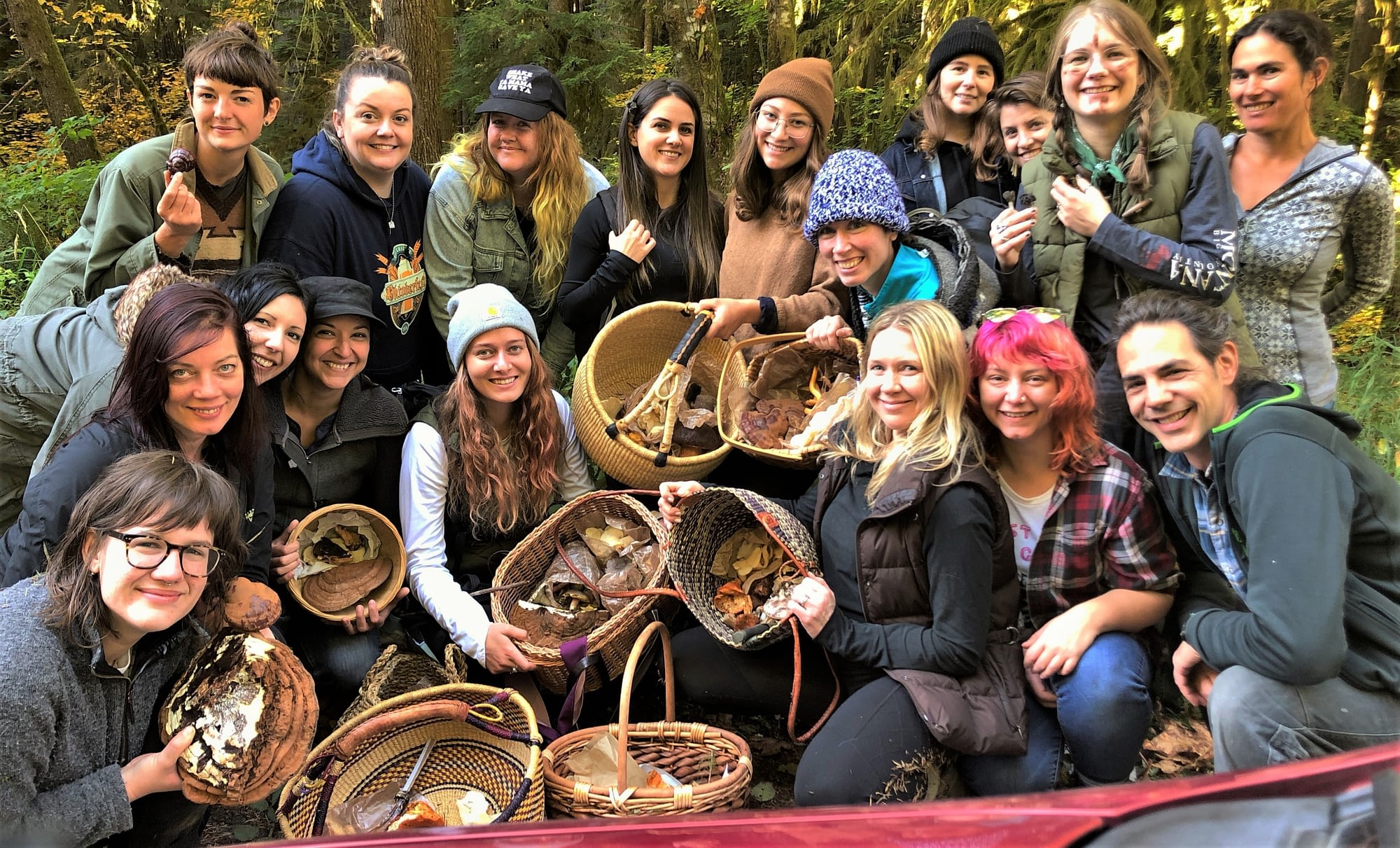 Hands-on
Even When Online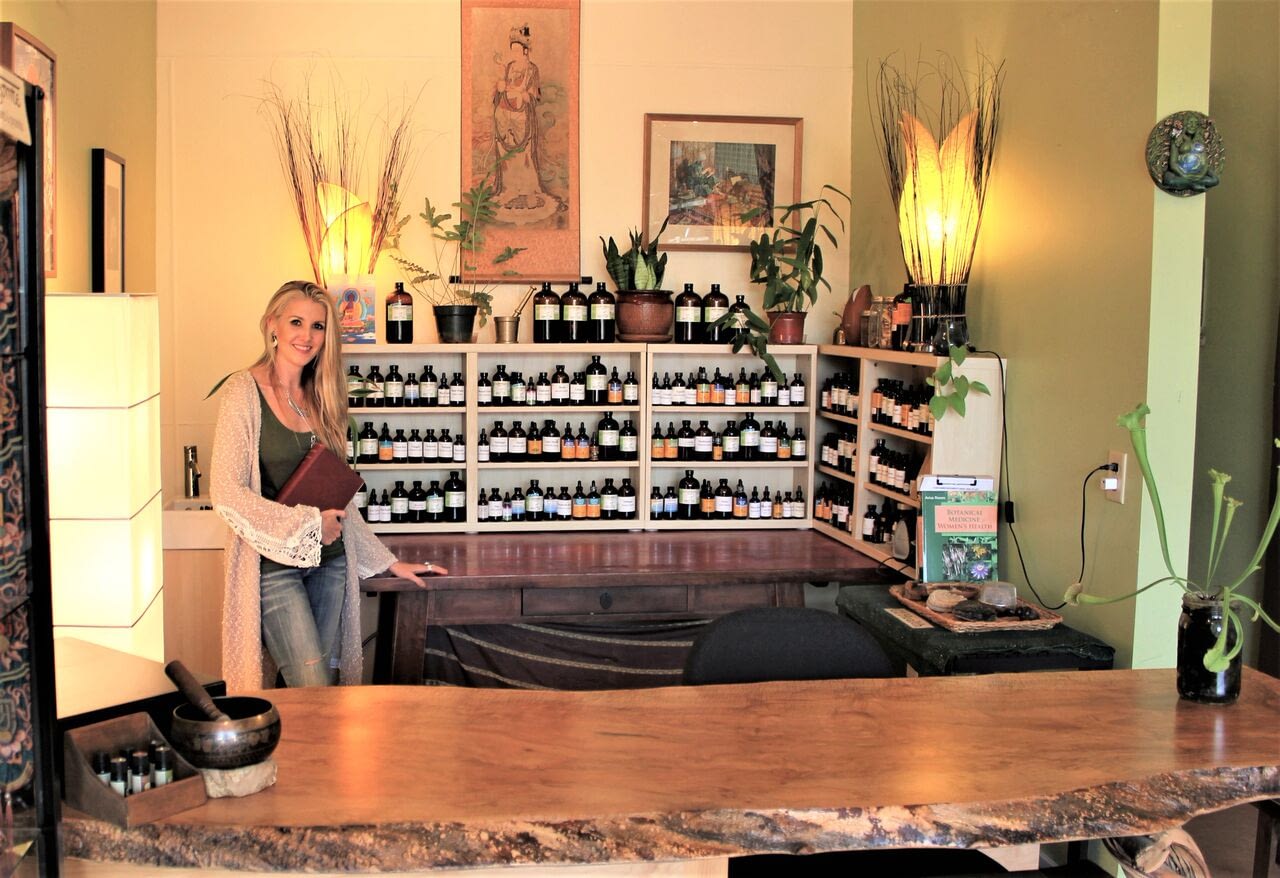 Enrolling Now!
Vital Ways Institute
School for Holistic Herbalism
Free Community Health Clinic
Herbal Apothecary
Where Ancient Wisdom, Cutting Edge Science, and Intuition Meet for Whole Person Healing
Do you want to use the amazing healing power of medicinal herbs to dramatically improve your health?
And would you like to share that with your loved ones, and maybe even use if for a new career in healing?
As our health in this country continues to decline, with new diseases and imbalances on the rise, more and more people are turning to herbs and natural approaches to take back control of their health, and to be empowered to become their own healers.
This exciting movement, happening at this challenging and crucial time in history, presents an opportunity that may very well change the course of things.
So, at Vital Ways, in our 1-4 year Herbalist Certificate School, Free Community Clinic, and Public Apothecary we are beyond excited for what the future holds.
Whether you want to learn to use herbs confidently, as a gentle, effective medicine for yourself and your family, or want to be a clinical herbalist working with serious illnesses, or if you're someone dealing with chronic issues and want to address your own health concerns with us, then we welcome you to reach out, and connect with us to hear about the opportunities.

At Vital Ways, our expert and caring faculty, guide, support and encourage you to know how to unlock the healing power of Plants, from a Traditional Wisdom and Modern Scientific perspective and combine this with essentials of nutrition, and holistic lifestyle for a completely one-of-kind, incredibly effective Whole Person Approach to Healing.
Learning at Vital Ways:
If you've ever tried to learn from a book, or a website, you probably quickly realized that though you read some pretty neat things, you weren't left with a real understanding of the plants.

In our Herbalist Training, in only one-weekend per month, you learn to be a confident and competent healer, because our expert faculty takes you on the exact steps to build and grow your knowledge and healing wisdom.
One of the the most crucial pieces to learning to truly unlock a plant's deepest healing secrets, simply can't be found in books, or videos, it can only be found by working closely with the plant, trying it in your own body. And working with them first-hand, and experiencing their physical, mental and emotional effects. Or as we like to say, who knows more about a plant, a book, or the plant itself?
That's the way the Ancient Healers learned herbs, and that's the way that you learn here, at Vital Ways.
To Ensure That You Learn Healing Skills Personally, All of Our Classes Provide You With:
A Hands-On Experiential Class: All of our classes are experiential. If you're online, we ship you herbs right to your doorstep.
Personal Guidance by Experts in the Field:

Our nationally renowned herbalists and teachers guide you and take an active interest in your learning.

Support of a Community:

We learn better together, and when you join Vital Ways, you are joining our community of

like-minded people, in-person and online, who share your passion for healing and inspire, support, and encourage each other on the herbalist's path.
Whether you want to use herbs as a gentle, effective medicine for yourself and your family, or as a clinical herbalist addressing serious illnesses, when you personally learn them this way, you'll be
With Experience and Proper Guidance, You Develop the Confidence and Skills to be the Herbal Healer that You Envision to make a Real Difference in People's Lives.


If you want to learn to use the power of medicinal herbs or take your existing skills to the next level then we welcome you to join the Vital Ways Community.
Classes are enrolling now for Spring 2021
Vital Ways is a nationally renowned leader in truly holistic herbalism and our mission is to share trustworthy, effective, actionable, natural approaches that lead to whole person healing, in mind, body and spirit guided by the wisdom of nature.
We couldn't be more proud of our graduates who have gone on to do great things with what they've learned here, including being skilled herbal practitioners making a difference in people's lives, to being educators, bloggers, professional medicine makers, apothecary owners, and herb farmers. Hear from some below:
Testimonials
Our Herbalist Classes are rooted in

Ancient Herbal Wisdom

integrated with

Cutting-Edge Holistic Strategies

for a one-of-kind, transformative natural healing approach.
Unsure of Which Herbalist Training Course Meets Your Needs and Skill Level?
Then see our Classes Flow Chart below or Reach Out With Any Questions and one of our team will be happy to guide you to the right program for you.
'Studying at the Vital Ways Institute has been one of the most transformational and empowering decisions of my life. The information provided in this training creates the framework for living a healthy, thriving, vital life. Chris organized complex material in an easy-to-learn way while honoring the nuances of the chronic conditions all-too-prevalent in the modern world. With Chris's thoughtful and humble guidance, I now feel confident in my ability to deeply understand the patterns of disease and how a holistic herbal approach to healing can truly change lives.  Personally, I learned and integrated the information from this program to heal myself from Lyme disease. Thanks to Vital Ways, I am now symptom free and deeply devoted to the path of the healer.'
Vital Ways is a Proud Member School




of the American

Herbalist Guild
The only professional organization of Herbalists in the United States. Our students can become student members of the Guild, and all of our coursework counts towards the requirements for professional membership.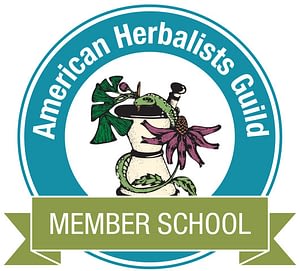 To Learn Effective Herbalism in 2021, Join Now
4 Herbalist Certificate Programs
Enrolling now for a limited time!
The Foundation Program, and Roots Program

a

re community herbalist courses for those with no prior herbal education. Graduates of either are eligible to enroll in the Advanced Herbalist Training Course.
T

he Advanced Herbalist Course

,

for those with at least one year of prior training, to take their skills to the next level. Graduates of the Advanced Program are eligible to work in our

Community Free Clinic.

Clinic Practicum Course

,

is for herbalists who are committed to offering their herbal skills to the community as a Student-Clinician in our

Community Free Clinic

.
Free Clinic Appointments
I
f you are struggling with a chronic health issue and would like to receive guidance from Free Clinic than please reach out to us by sending an email or calling (503)914-7908 for a phone consultation.
We think that healthcare is a right, not a privilege. Our Free Clinic has been providing 100% free healthcare for over 10 years.
Our clinic is staffed by our 3rd and 4th year Practicum Students and overseen by our clinic faculty.

Covid Update
We are not just open for business during this crisis

,

we're actually expanding what we do to rise up to meet the current challenge.
We see that the current global crisis presents an incredible opportunity to establish new and better ways of healing at the local level to reclaim our health sovereignty and be empowered to take care of ourselves and our communities naturally.
We believe that right now, perhaps more than ever, it is essential to share holistic herbalism to support a grassroots healer's movement that can serve to create community resilience.
So we are continually and passionately at work evolving our

Herbalist Certificate Training,

Free Clinic Work

, and

Apothecary

to

embrace this new reality and manifest our brighter future.