Welcome To Vital Ways 
School for Holistic Herbalism
You Can Become an Experienced and Skilled Herbalist Now, To Help Yourself, Your Family, and Your Community Heal
At Vital Ways, we're very inspired by the growing movement of people just like you who are turning to herbalism, nature, and holism, to reclaim control of their health.
We believe that this growing movement can dramatically shift the course of our collective future to transcend and transmute this challenging time to create a much brighter future.
It all starts with you.
If you envision a better time and are called to align your passion with your actions to learn herbalism and be at the forefront of this movement by learning effective, trustworthy and safe herbal medicine to guide yourself and others to transform their health, then we welcome you to join our vibrant community in our live in-person and online Courses, Free Clinic, and Public Apothecary.
More than just an Herb School
In our courses, you don't just gain an in-depth, intimate and personal deep knowledge of plants, you also develop a complete holistic healing skillset that integrates nutrition, mind-body health, detoxification essentials and more that is all tested and proven in our Free Community Clinic. You don't just study herbalism here, you learn a transformative method of practice, to bring your health to new levels.
We're very honored to have been developing our unique method of healing through guiding students to become effective, skilled and proficient herbalists and healers for over 12 years.
'Studying at Vital Ways has been the most transformational and empowering decision of my life.  I now feel confident in my ability to use a holistic herbal approach to healing to truly change lives.  Chris and the rest of the faculty organized complex material in an easy-to-learn way. The information from this program to heal myself from Lyme disease and I am now symptom-free and deeply devoted to the path of the healer.'
Herbalist Certificate Courses
Registering Now!
For All Skills Levels, Beginner to Advanced
Enrolling Now for Limited Time
The Vital Ways Difference
To Ensure That You Personally Learn Herbalism and Healing Skills, And Not Just Hear About Herbs, All of Our Classes Provide You With:
Hands-On Experiential Class: You can only learn herbalism by experience so we use herbs in class, meet them in the field and ship you herbs right to your doorstep if you're studying online.

Support of a Vibrant Community of like-minded people: Healing happens in community. When you join our classes you connect with an amazing community, of people, in-person and online, who share your passion for healing and inspire, support, and encourage each other on the herbalist's path.
Traditional, Modern, and Holistic: With us you learn an Ancient Herbal Wisdom integrated into Cutting-Edge Holistic Health Essentials, in our unique, whole-person healing approach.
Focused on You Becoming the Healer

:

Our goal is not to talk at you but rather guide and assist you to personally developing the skills and wisdom yourself, so you can confidently use herbs and holistic health to help yourself and others heal.
Personal Guidance by Experts in the Field

:

Your educators are passionate, highly experienced, experts in the field and take an active interest in your learning in our live classes.
In our Classes, You Develop the Confidence and Skills to be a Confidant and Effective Holistic Herbal Healer.
Enrolling now for Spring 2022
Vital Ways is a respected leader in truly holistic herbalism and our mission is to share trustworthy, effective, actionable, natural approaches that lead to whole person healing, in mind, body, and spirit guided by the wisdom of nature.
Vital Ways is a Proud Member School




of the American

Herbalist Guild
the only professional organization of Herbalists in the United States. Our students can become student members of the Guild, and all of our coursework counts towards the requirements for professional membership.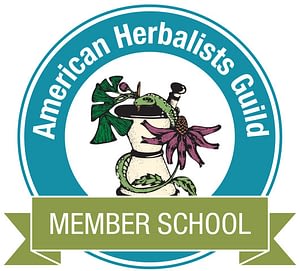 Vital Ways is a Honored to be member school of Herbalists Without Borders
Vital Ways is honored to be a member school of Herbalists Without Borders and wholeheartedly supports their excellent humanitarian herbal healing work.
Vital Ways is a very happy to support the American Botanical Council
and their mission of preserving native plants and the advancement and integrity of herbal studies and research.
Our Graduates
We couldn't be more proud of our graduates who have gone on to do great things with what they've learned here, including becoming:
Skilled Herbal Practitioners
Educators, Bloggers
Professional Medicine Makers
Apothecary Owners
Herb Farmers
If you're called to enact your dreams of becoming an herbalist and sharing it with the world, then we invite you to join us now to jumpstart your new career, and walk in alignment with your calling, as you make a real difference in the lives of others.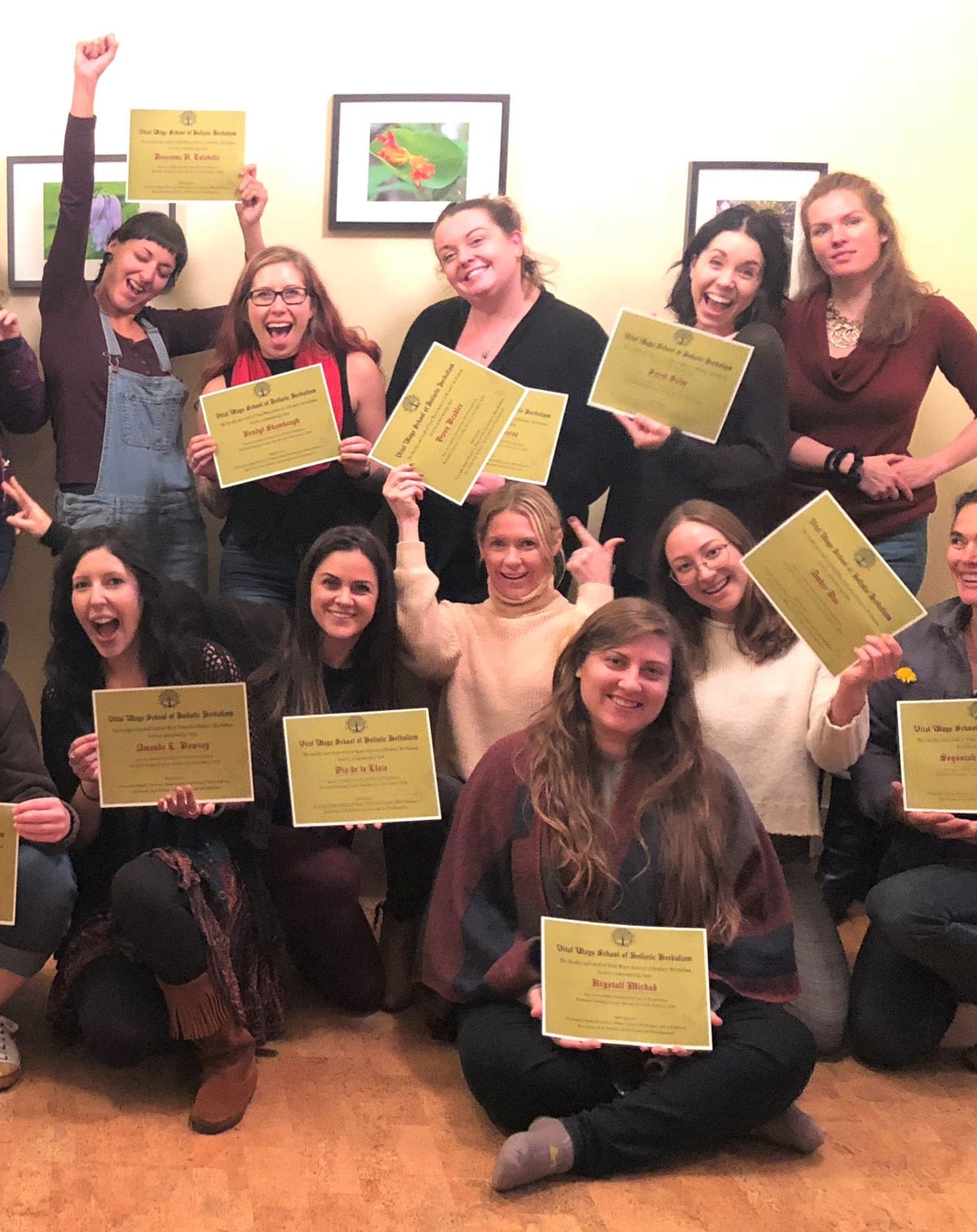 "I received an amazing education at Vital Ways that gave me new perspectives, and amazing abilities with herbs and mental-emotional healing. Chris and the rest of the educators have the deepest integrity for healing and led the way with their commitment and passion for holistic health. I couldn't be more thankful that I found, and was able to attend this program."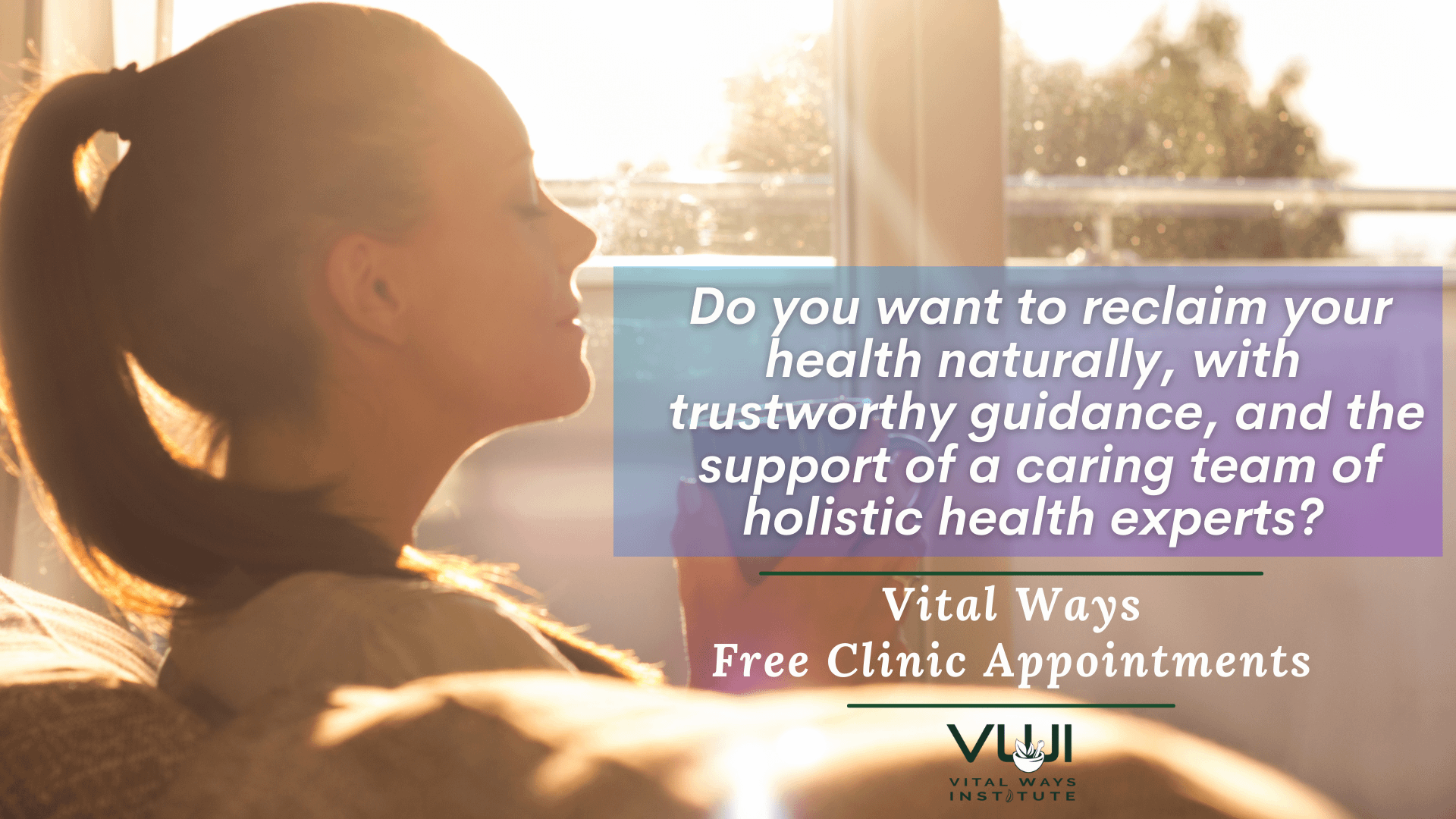 Free Clinic Appointments
I
f you are struggling with a chronic health issue and would like to receive guidance from our 100% Free Clinic than please reach out to us by sending an email to clinic@vitalways.com or calling (503)914-7908 for a phone consultation.
We think that healthcare isn't a privilege, its a a right. Our Free Clinic has been providing 100% free healthcare for over 10 years.
Our clinic is staffed by our 3rd and 4th year Practicum Students and overseen by our highly experienced and nationally recognized clinic faculty.